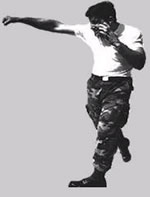 Betar and Tagar UK, host weekly Self Defense and Awareness Classes (Maoz Program) for ages 14 - 28.
Classes take place in London. (For security reasons we cannot include the full address on the website) Please call us on 0208 451 0002 for more information.
We want our children to be street aware and also be proud of their Jewish identity and their Jewish homeland. We have a responsibility to teach our children the knowledge that will enable them to be confident ambassadors for the state of Israel and the Jewish people.
We are proud to present the "MA'OZ" Educational Program. The main goal of "MA'OZ" is to give young people the knowledge and confidence to understand their past and, very importantly, to pave the way for their future.