Betar fights PLO on Oxford street

Betar-Tagar UK- Sunday 3rd Apr 2005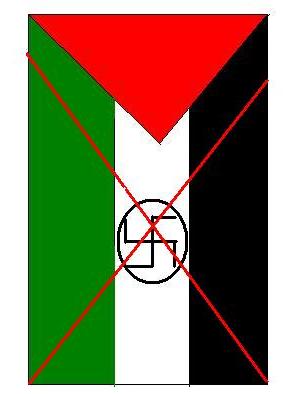 Betar Tagar, demonstrates weekly against anti-Israeli picketers on London's Oxford street. We are there in the fine tradition of Zeev Jabotinsky, who held that silence in the face of threats to the Jewish people is despicable. The Betar stand seeks to educate the public about Israel, its people and the historic ties of the Jewish nation to the land of Israel. Betar also sees its presence as essential in combatting anti-semtic lies and distortions circulated by PLO supporters. Our manifesto reads as below:

SAY NO TO NAZISM - SAY NO TO THE PLO

WE ARE HERE TODAY TO DEMONSTRATE AGAINST RACIST BOYCOTTS OF JEWISH BUSINESS BY PLO SUPPORTERS AND TERRORIST APOLOGISTS!


THE PLO IS THE LARGEST TERRORIST ORGANISATION IN THE WORLD.
IT WAS THE INVENTOR OF SUICIDE BOMBINGS, PLANE HIJACKINGS AND MASSACRES OF SCHOOL CHILDREN, LONG BEFORE THE DAYS OF AL QAEDA , 9/11, BESLAN OR BALI.

THE PLO'S ONLY RAISON D'ETRE IS THE DESTRUCTION OF ISRAEL. ITS GOAL IS A TOTALLY ISLAMIC AND ARAB MIDDLE EAST. WE TAKE A STAND AGAINST TODAY'S NAZIS- THE PLO -AND THEIR SUPPORTERS- WHO REPRESENT THE GREATEST THREAT TO PEACE AND DEMOCRACY SINCE THE DARK DAYS OF THE 1930s. ISLAMIST TERRORISM IS A THREAT TO ALL FREEDOM LOVING PEOPLE.

SAY NO TO TERROR. YES TO FREEDOM, YES TO DEMOCRACY AND THE RIGHTS OF ALL. SAY YES TO ISRAEL!


© BETAR- TAGAR UK 2005.